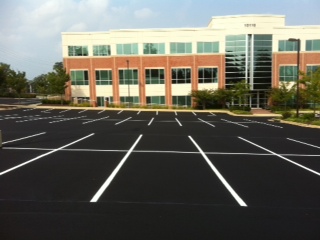 About Liberty Asphalt, LLC
Liberty Asphalt, LLC is a family-owned business founded in 2005 by Robert Ries and Josh LeFaivre. We are licensed and insured.
Our experience is in both large and small commercial projects. At Liberty Asphalt, LLC we do a wide variety of parking lot maintenance.
You can see the many types of work we do in both asphalt and concrete listed on our services page.
We strive to do the best and take great pride in our work. As a result, we have many repeat customers and many word-of-mouth new customers. Our workers are professional, polite and courteous.
We hope you will give us a call to come out to meet you and to give you a free quote on your concrete or asphalt jobs. We look forward to serving you in the future and keeping your as a repeat customer!
FREE ON-SITE ESTIMATES & PRE-MEASURING
Licensed in Maryland Lic#02363729
Liberty Asphalt LLC
9300 Migan Rd
Randallstown, MD 21133
(410) 382-3373